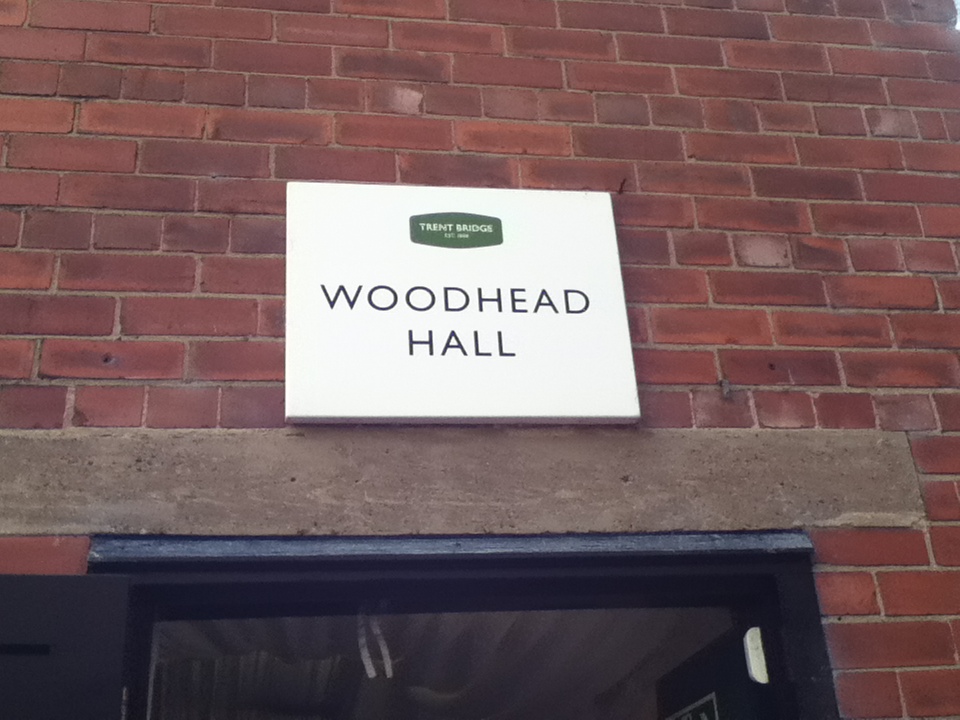 The Woodhead Hall is an unlikely setting for a large social event. Normally it is used for indoor net practice for the Nottinghamshire players, but today it is acting as the venue for lunch for the clubs members and their guests.
There is a lively buzz about the place as former players and club members meet and greet each other. Kenneth Clarke, the local MP and longtime member of the club enters with a cheery hello.
He is followed by Peter Wynne-Thomas, the keeper of the Trent Bridge library and author of several books on the history of cricket. As we wait for the game to start, the Nottinghamshire members and their guests enjoy the hospitality that the club provides to al with a love of cricket.