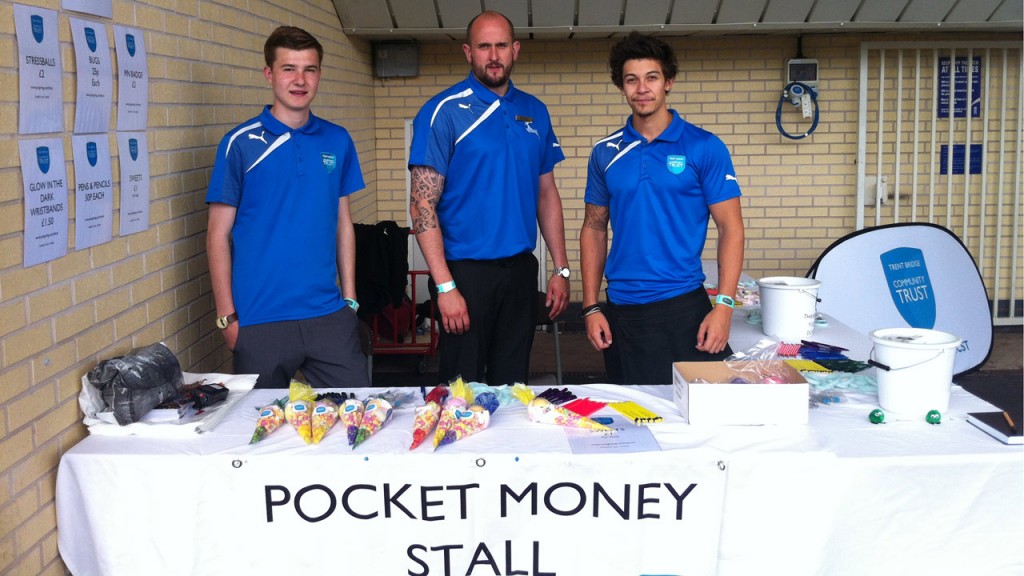 What better way to get rid of those unwanted odd coins than to come visit the Positive Futures team at their pocket money stall situated below the New Stand.
Positive Futures is a project run by the Trent Bridge Community Trust which targets young people at risk of social exclusion and provides the structure they need to enrich their lives, develop their skills and improve their employment prospects.
We spoke to Jason who is helping out at Trent Bridge for the first time.
"My time in Positive Futures so far has been really good, it's opened up lots of new opportunities for me and I'm really enjoying it!"
For just some spare change you could grab anything and everything from pick and mix treats, pencils, notepads and super soft cricket balls to remember your visit at Trent Bridge!