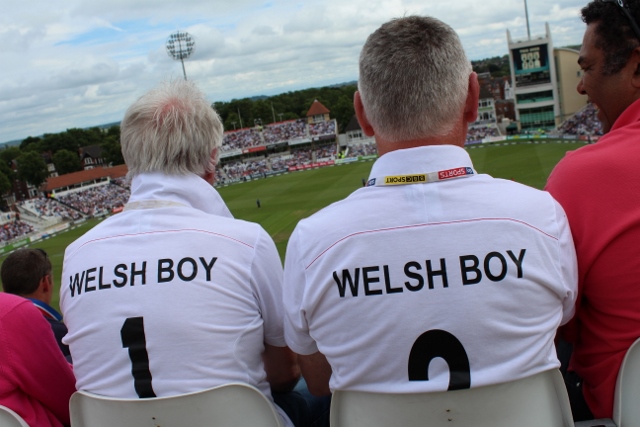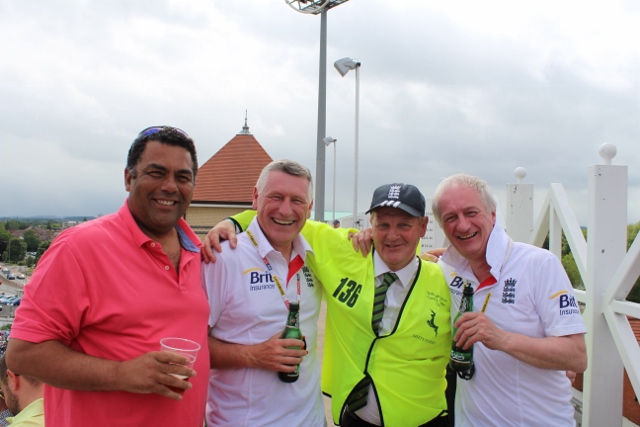 Jeff and Phil are brothers from Swansea.  They are here today at the top of the Radcliffe  Road stand enjoying the view of their favourite ground from their regular spot.
Phil told us "We've been coming here for over ten years.  It is the best ground in the country.  The view from the Radcliffe Road stand is outstanding, and the staff here have got to know us and always give us a warm welcome."
His brother Jeff, who now lives in Wollaton, adds "We have never had a game rained off, and we end the day with a curry and a taste of the Nottingham nightlife".
As the clouds darken over Trent Bridge their optimism is not dulled "It's just the top of the beer blowing off in the wind" Phil says "There's no way play will stop today."