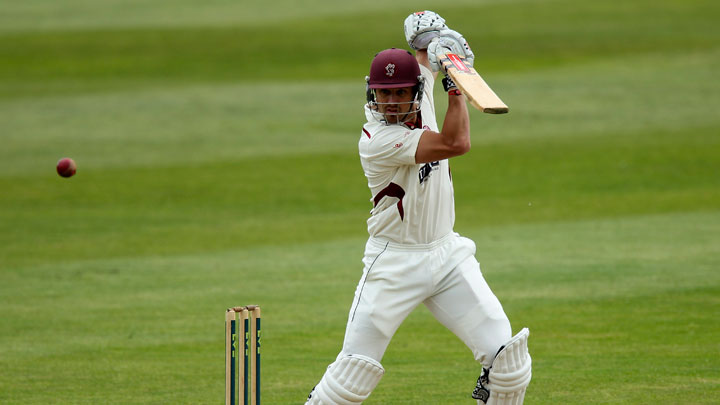 With the Ashes fast approaching it will come as a confidence breaking move for poor Nick Compton who at the experienced age of 29 will be making way for 22-year-old youngster Joe Root in England's pre-Ashes warm up match against Essex.
The England set-up will find this move to be fully justified as Compton has failed to show any vigour or incontestable skill in his recent performances scoring 18, 15, and a high of 56 in his last three county appearances, crippling his chances of gaining a respectable position in the international fold.
Root has, however, managed to fight his way up the ladder of success with regards to the pecking order of batsmen thanks to his wonderful performances of late; hitting a maiden Test century with a score of 104 in the second Test victory over the Kiwis. He was also a key part of England's run to the final of the Champions Trophy in the 50 over format of the game.
It will be possible for the indefinitely removed Compton to push for a recall when the Aussies play Somerset at Taunton on Wednesday, as they begin their own preparation for the highly pressured and inevitably daunting challenge ahead. However, Root is in an expectedly greater position as he can cement his place of pride as England's opening batsman and stake his claim to glory if he plays well against Essex from Sunday at Chelmsford.
It would seem an unjust move to take Compton away from the squad after taking into account his back-to-back centuries in Dunedin and Wellington in England's last tour of New Zealand. Those scores seemed to cement his place as the long-term opening partner for Alistair Cook, a partnership that saw an overall pair average of 54.5 runs for the first wicket. Yet since the first innings in Wellington Compton's individual scores have been nothing more than painfully brutal, with a top score of 16 in six innings with a more than poor aggregate of a mere 54.
So it looks as though the Guardians of choice have made an educated decision regarding the removal of Compton for now. It can not be a frowned upon choice as Root's performances of late have shown how the younger of the two chap's has had more passion to push for success and has shown in his more recent results just how much he wants to be a part of the England Ashes squad of 2013. Sometimes the vitality of youth has more of a promise over the experience that comes with age. Let's just hope it's not foolish choice when the time comes.