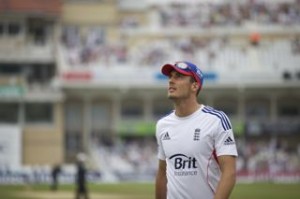 Blimey. This is really tight. Haddin and Pattinson have brought up their fifty partnership and require just 30 to win. Broad replaces Finn from the Radcliffe Road end and there may be questions over his selection for the coming tests.
Australia have added 213 for their last-wicket stands in this match. Unbelievable.
Worse news for England too, as Anderson limps off with cramp. The tension is tangible.